Base Pay by Level
Below is a chart of the pay rates you can strive for at each position in the company.
This chart is intended to provide greater transparency and to give everyone clear goals. Promotions and raises are given based on conversations between you and your manager. Promotions and raises are rewards for team members who go above and beyond and further our mission of building successful food businesses.
Managers are salaried positions to recognize their commitment to Union Kitchen and the hard work and effort that goes into leading a successful team.
*Unionized employees should refer to their union for pay rates
Total Compensation Package
Success is always best when shared! Our best-in-class benefits and programs are available for eligible part- and full-time team members. Your total compensation package includes:
Base pay (as listed in the pay chart above)
Paid Time Off (Vacation, Holidays, and Sick Leave)
Perks (Free Coffee, In-Store Discount)
Health Coverage
Professional Development and Training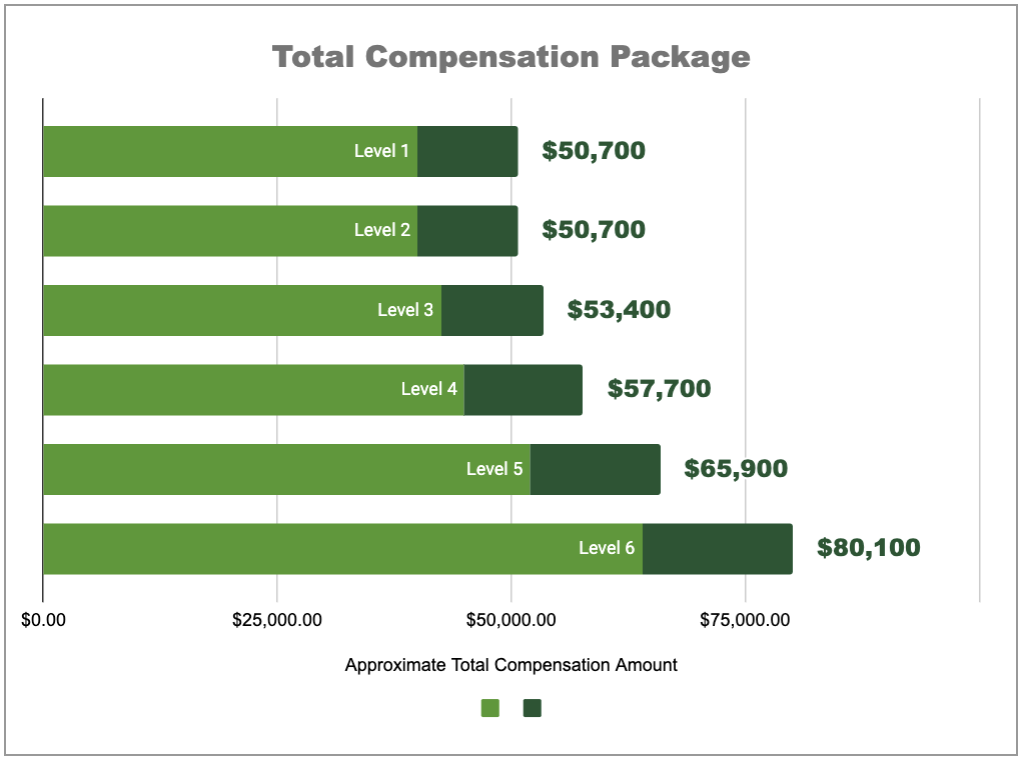 Promotions
Managers can recognize performance and personal growth by giving promotions to members of their team who meet and exceed performance standards and tenure requirements. Union Kitchen reserves the right to modify or change its pay rates (either to increase or decrease pay) at its discretion and in accordance with applicable law.
Titles by Level
We love promoting from within! Part of that means creating a clear growth path starting with Level 1 Team Member in Training through Level 12 Executive. We use company-wide levels for titles.