What's included in the monthly invoice?
All monthly Kitchen membership invoices are recurring. We do not make changes to monthly invoices unless specifically requested through our storage modification form prior to the 25th of the month and approved by our Management team. Monthly invoices include your access fee (N&W/FT) and monthly storage usage.
How do I read my invoice?
This is a sample monthly membership invoice.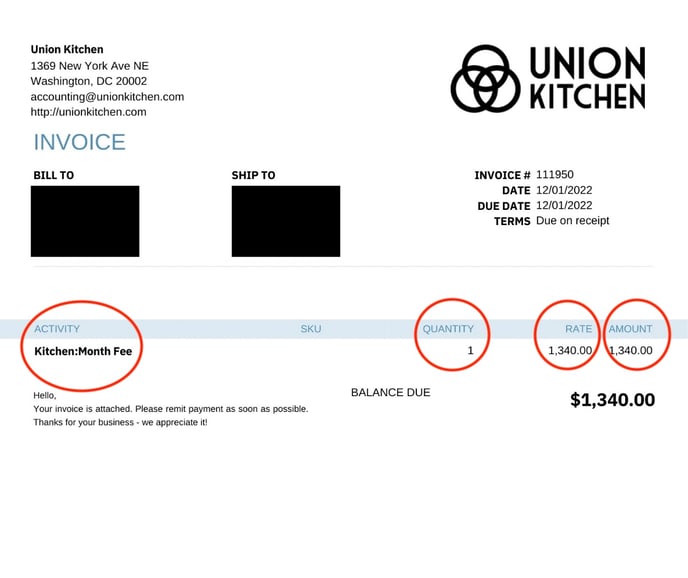 Your month fee includes:
Access Type
Monthly storage
Payment
Payment (at the bottom right) is where you will find the total amount due.
When is payment due?
We send monthly draft invoices ten days prior to drawing. If you see anything that is off, please let us know so we can get it right. We draw two business days prior to the 1st of the month for the following month's payment. We use Quickbooks to process all of our payments and send invoices.
Please note that there is a 3.75% processing fee added to your membership fees if you pay by credit card.